From the 06.07 till 08.07 field work in area of Mt. Prenj was conducted - the place were silence is the loudest. Berina, Gilles, Emina and Irhad participated at field work. The initial plan to reach the area of Crno polje on Mt. Prenj by car (easiest way to reach the plateau) failed because the mountain road leading to the place was completely destroyed due to terrible illegal activities: heavy truks exploiting the forest in the area.
Plan B came on action: The four of us carrying 10kilo average per person had to pass 1400m of altitude to reach the platau of Mt. Prenj and it was already getting dark. Not an easy task but we managed to came to the hut of Jezerce around 22:00 in the evening and field work started at 02:00 on area of Kopilice - one hour from the hut. Despite the good temperature and humidity, probably due to stronger wind, not lot s of individuals of black salamander were active. We managed to collect 13 of them. After sampling and collecting all needed material we released the individuals.
The second day we chilled around the water source and pound of Jezerce area watching out for other amphibians and reptiles...good to know that Ichtyosaura alpestris, Bombina variegata and Bufo bufo are still there. We also found a small Natrix natrix in the water, long time no see there. Later in the afternoon we moved to area of Podotis, located under the second highest peak of this beautiful mountain: Otis (2097m). After setting up the camp and fie we had few hours to eat and sleep. We started with field work activities at 04:00 and sampled 20 individuals in total.
We left the beautiful oasis of Mt. Prenj with great memories as always...
Next field work: Montenegro! Stay tuned ...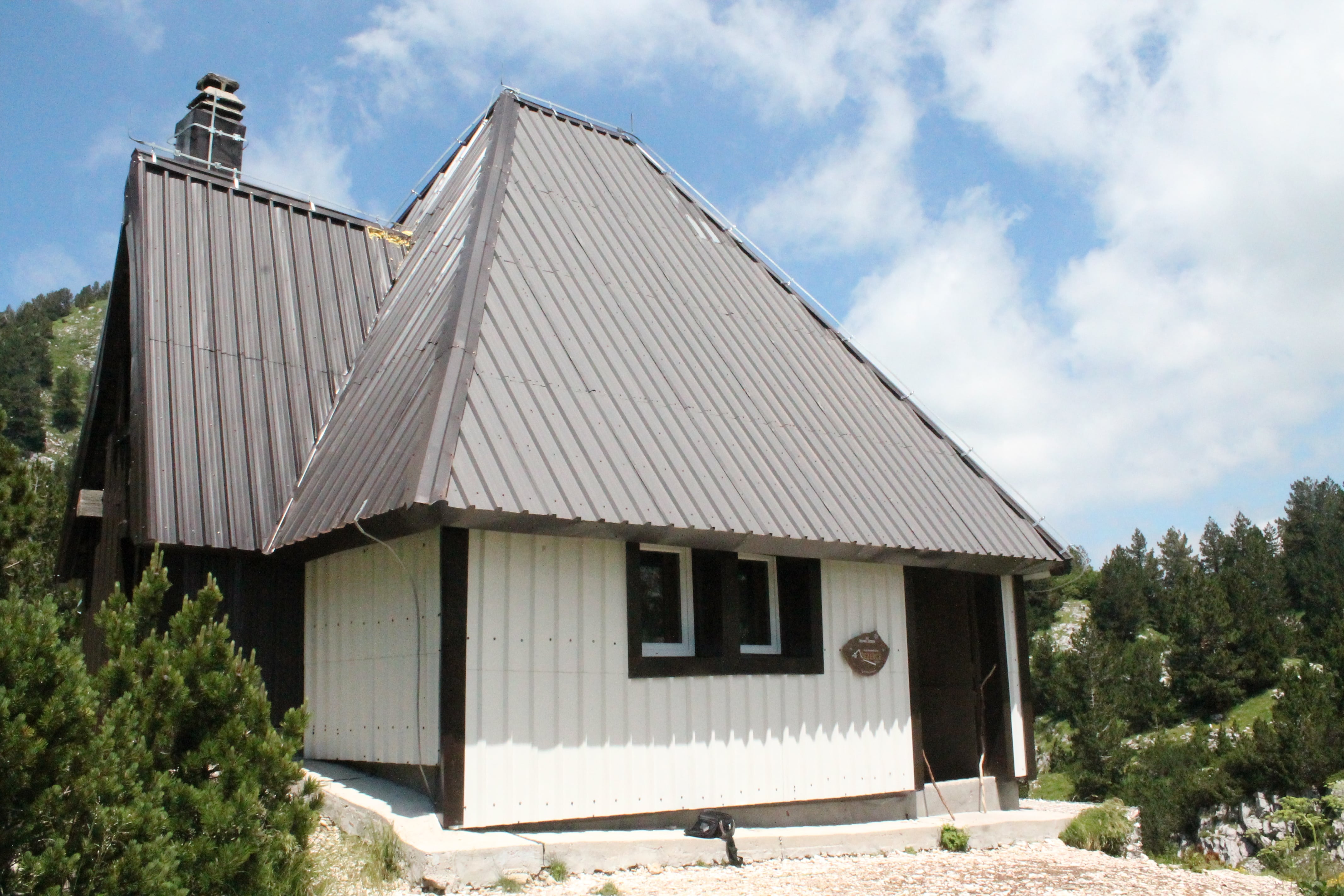 Mt. hut Jezerce
The small Natrix natrix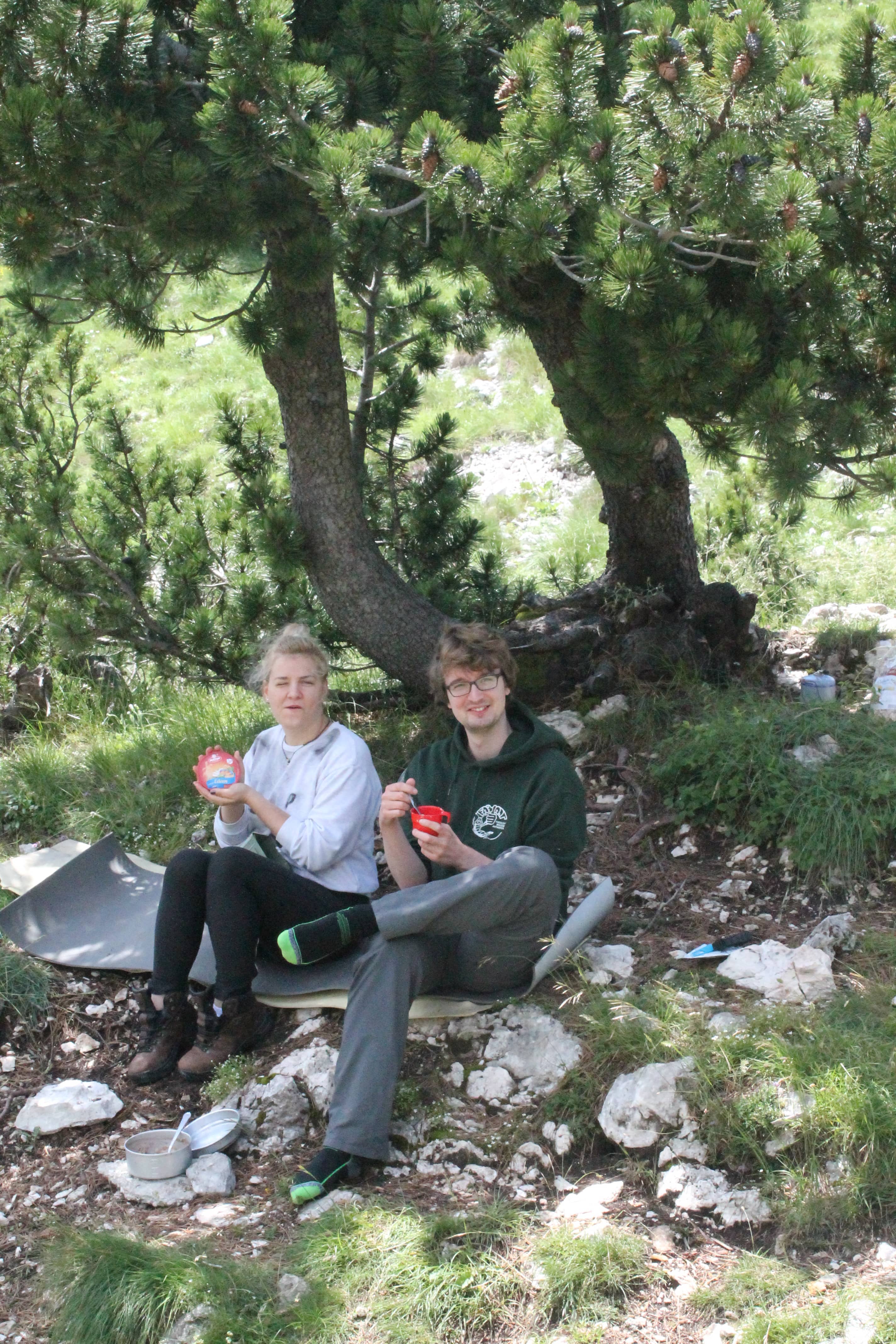 Berina and Gilles chillling under the endemic Pinus heldreichii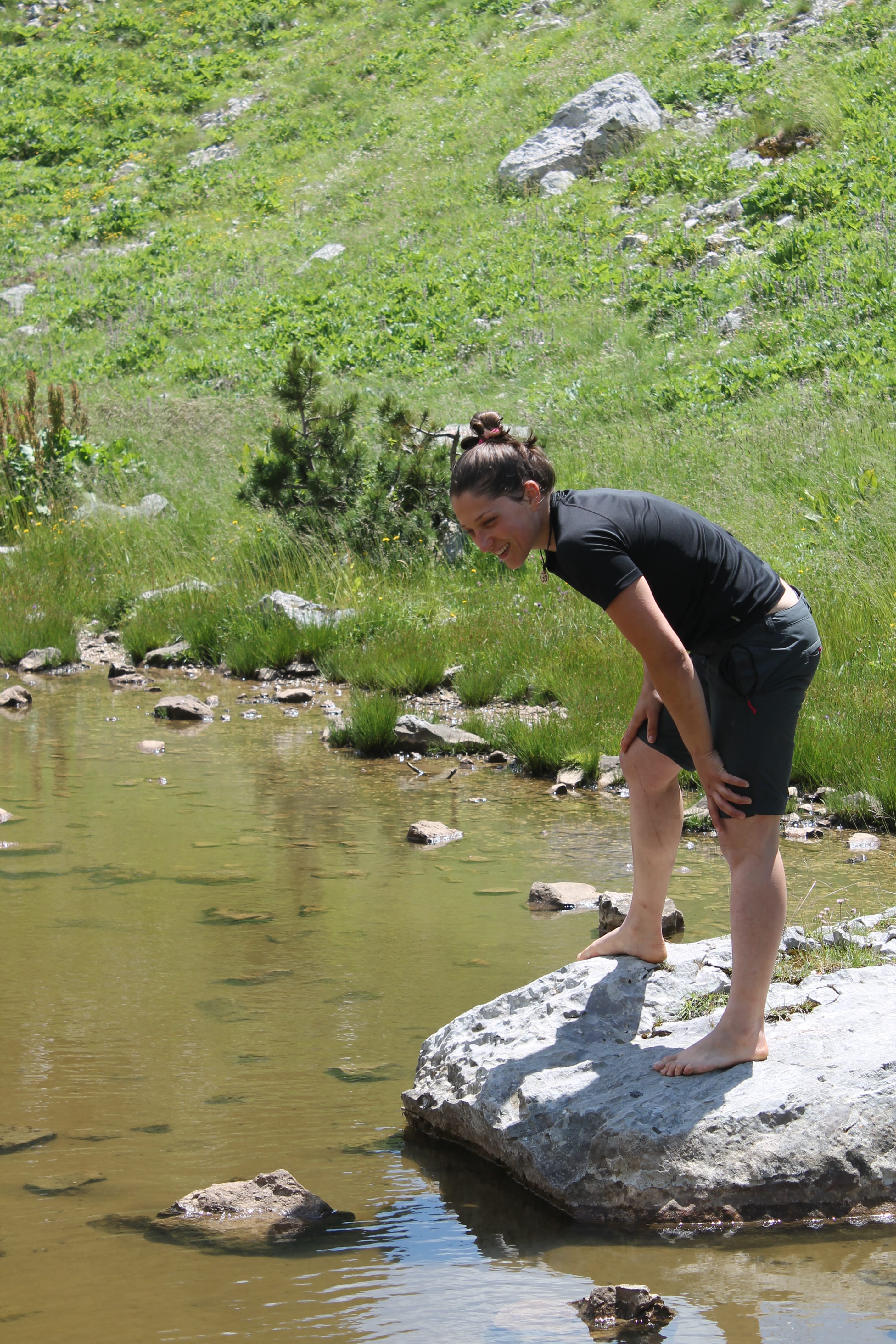 Searching amphibians in Jezerce pound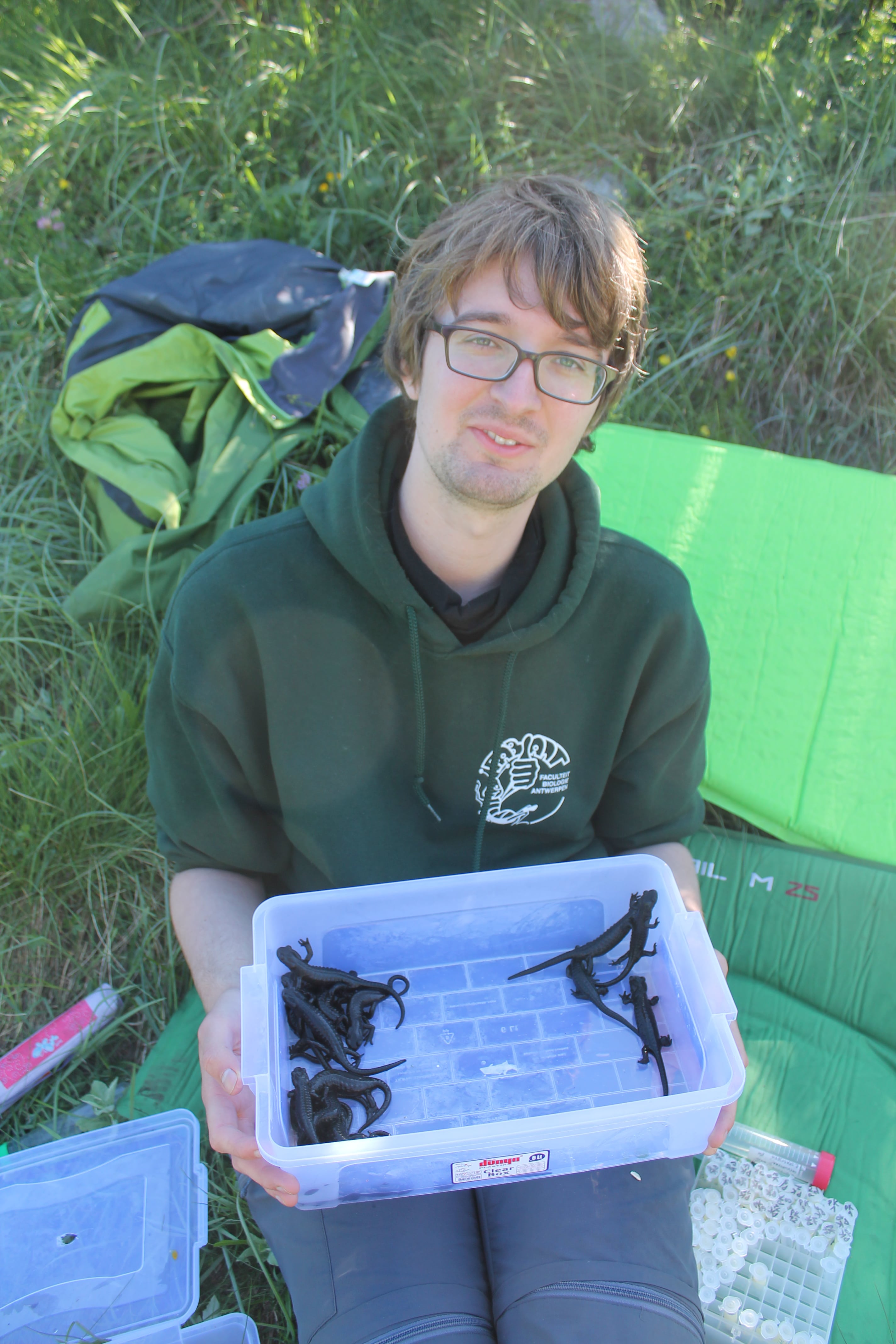 Gilles with the salamanders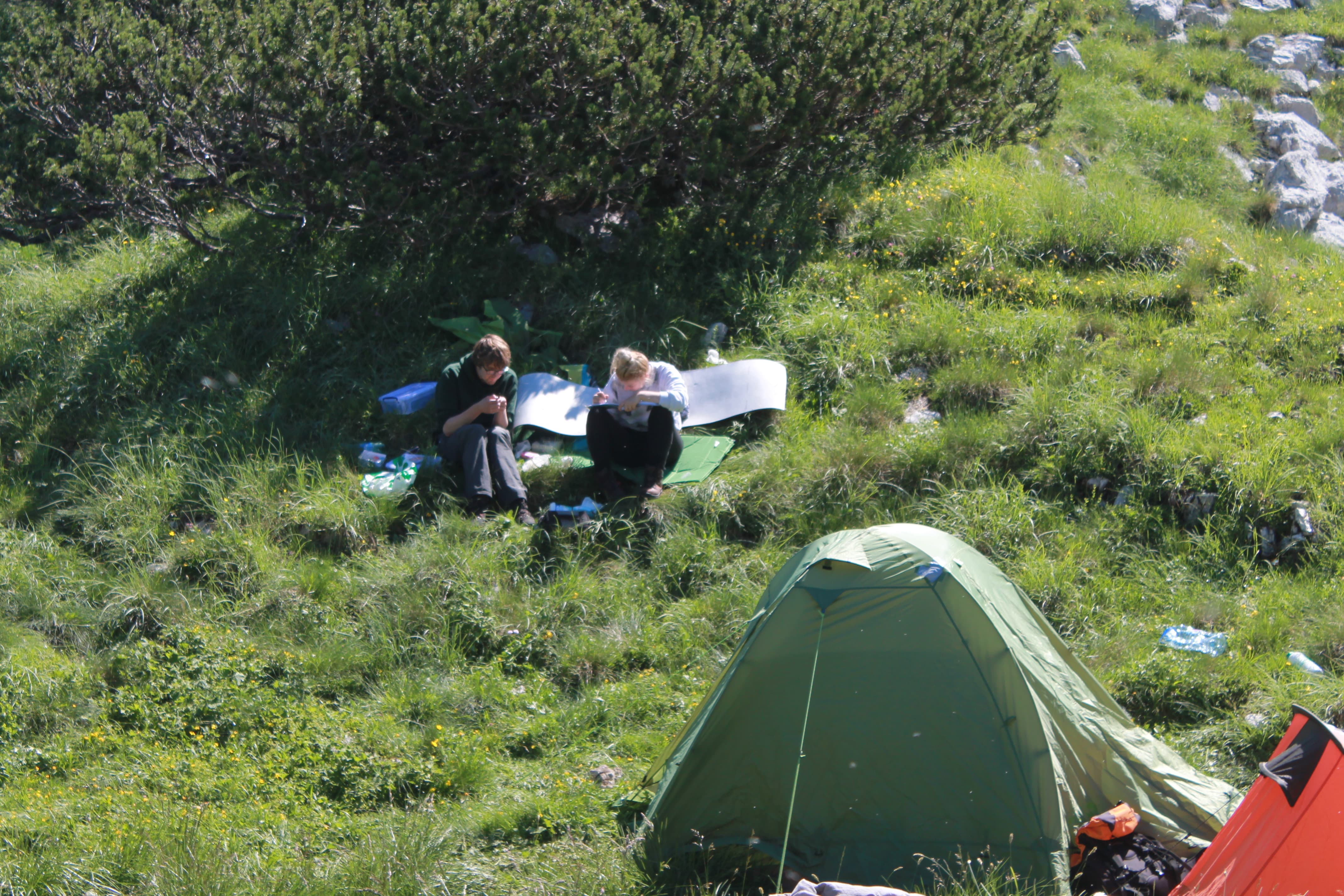 Collecting data